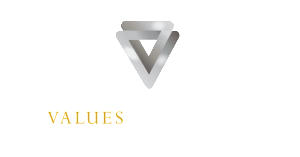 COACHING FOR EXECUTIVE LEADERSHIP
The Values Conversation's approach to Premier Executives Coaching is an exciting and revolutionary process that takes executives' leadership, careers and organizations to the next level. Our leadership development program will enable your organization to transition valued managers into successful executive leaders. We provide your executives with an objective, unbiased professional who will help them to focus, reflect, brainstorm, reality-check, goal- set, and stay accountable to themselves and their organization.
Typical client objectives are to be a more effective leader; grow a business or division; increase clarity and confidence; improve communication; gain a promotion; increase sales; manage a business or team more effectively, even to create an entirely new career path.
The Values Conversation partners with Christopher Riley, founding partner at Cutwater Shifft, Mergers and Acquisitions as well as Sterling Price of OD Performance Partners to provide your organization with one of the finest leadership development programs offered. Many resources are gathered for each engagement at The Values Conversation such as the implementation of the "Rules of Engagement" for coaching inside a business and thus ensure that all coaching is focused on not only the health of the individual, but also the health of the organization.
Initial Assessment – Jeff Arthur partners with Christopher Riley and his consulting firm to do a complimentary initial assessment for any Premier Values Conversation clients.
Organizational Development – Bringing a team to their pinnacle requires a cohesive, tactical implementation that requires 100% participation – the results are infectious and long-lasting.
Executive Coaching – When an executive is put in a pressure cooker and asked to remove his/her emotions, true grit usually does not create a healthy/balanced person.
Executive Leadership Services – Executive coaching brings along training, workshops and effective tools to ensure that each executive brings 100% of their talent to the organization.
Turnaround Services – Many times a business needs to embark on a new direction. Excalibur partners with CR Shifft Turnaround Specialists to ensure a sustainable implementation.

The Values Conversation increases accountability and improves lasting execution. Our solutions are designed to develop measurable success of individuals, teams and organizations.
Executive & Leadership Premier
It doesn't have to be lonely at the top. Your issues may seem completely unique, but they are bound to share commonalities with the leaders and executives we have supported over the years. Consider a consultation with us to at least examine how we might help. We will never rise to your level of expertise in your field–we don't have to. We help you take control of the process of personal growth and embrace the success you have earned.
Coaching for Companies
We are specialists in helping teams find their "mojo" by carefully diagnosing dysfunction, creating a shared vision of success and then coaching individual team members as they grow in their role. Companies experiencing a cycle of change are particularly vulnerable to teamwork issues. Our process helps people navigate change in a way that minimizes stress, feelings of loss, anger or apathy. Properly managed, change can create excitement, advocacy and renewed passion among team members. Let us help you as your company finds it way forward!
Coach for Individuals
The Values Conversation starts with the most important unit of all: the individual. All of us have values and all of us have baggage. A personal coach using The Values Conversation program can help you get back in touch with who you really are and what you stand for. This process can awaken talent, bring to light roadblocks that need addressing, or simply help you regain alignment with your own beliefs. Most importantly, it sets you up for future success and personal growth.