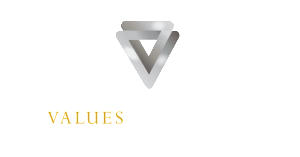 The Values Conversation is an organizational development program designed and implemented by TVC Leadership, LLC. The program is dedicated to helping people and organizations prosper. We provide consulting and assessment services for our clients, including group and individual coaching, organizational development programs and coach training. Our clients range from individuals and small business owners to industry-leading companies with thousands of associates—we can benefit any organization that struggles with any level of dysfunction.
The Values Conversation, at the heart of all of our campaigns, is a process of identifying what really counts in life and leadership. This forward-thinking process reveals the primary values of each team member, how they are expressed in their vision and mission, and how they can be aligned with the values of the overall team to create a winning outcome.
TVC Leadership was founded in St. Louis by Jeff Arthur, an executive coach, speaker and nationally-syndicated radio host with the support of a group of founding principle members. TVC Leadership brings together a tightly focused consortium of creative and innovative coaches with decades of combined experience in their respective fields.
We are always adding clients and coaches to our growing community. If you are interested in what we do, how we impact organizations, or how we can help you fulfill your personal mission, connect with us at TVCLeadership.com.
PRINCIPALS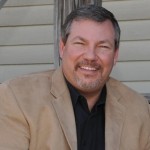 Jeff Arthur
Founder of The Values Conversation, Jeff is a sought after keynote speaker and one of the country's preeminent authorities on leadership and executive coaching. Jeff loves businesses and fostering team members to thrive through a common interest in the significance of 'their' business. He's worked with large Fortune 500 companies/CEO's as well as small-medium business owners and entrepreneurs.
Every company with which Jeff has worked is thriving: productivity, revenue generation, turnover and internal drama have improved dramatically, sluggish economy notwithstanding. From owners to managers to team members…when the company's vision and mission is clear and when ALL the team members embrace it wonderful things happen. Empowerment occurs. Accountability is welcomed. Communication improves. Productivity increases.
Jeff's system is unique, powerful and transformative. While serious about your organization, he's gregarious and entertaining, putting guests at ease and ensuring clarity and insight into improved performance.
---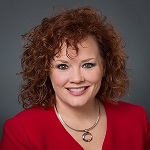 Lisa Schuler
Lisa is a certified Leadership / Life Coach and speaker in the fields of business, change management and advanced personal development.
She is the founder of Let Go Inc. a personal and organizational coaching firm based out of St. Louis as well as a founding partner of Ready to Live, Inc. a Non Profit Coaching foundation. Lisa has 6 years experience in the personal development field. Her 20 plus years experience in business development and sales and management positions in small to medium businesses and startups have given her a unique perspective into the dynamics of personal development and professional success.
Her creativity and passion for improving the organizations and individuals stems from a lifetime of learning to overcome roadblocks and adversity. Lisa currently serves as a leader for a national weight loss company. Her gradual and dogged physical change brought with it the empowerment to leave a successful career in the construction/interior design industry; the foundation for finding her unique purpose in life had begun.
Specialties:
Construction Organizational Development
Empowering Women
Body Image Improvement
Leadership Coaching
Collaborative Training
Solutions Liaison
---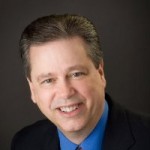 Sterling Price
Sterling spent the last 30 years broadening his HR experience by assuming roles of increasing responsibility in the healthcare and aerospace industries. This experience has included being Managing Director of an HR Consulting team, owning an OD consulting company, and holding the positions of Vice President and Director of HR for two Fortune 500 healthcare companies.
He spent 10 years as a Director of HR for Correctional Medical Services and had general HR responsibility for over 5000 employees in 225 locations. In this capacity Sterling also had the opportunity to negotiate union contracts, develop and deliver leadership training, and partner in the development of a corporate-wide Human Performance initiative that identified, and developed the top leadership performers in the company.
In his role as VP of HR for Magellan Health Services, he led a team that provided general HR support to over 5500 employees located in 50 states. While in this position Sterling touched all areas of HR , including executive coaching, employee relations, and process improvement. Besides overseeing the activities of a Generalist team, he acted as the principal support to the Corporate Office executives. This included oversight of the recruiting of all executives in the company. Sterling also oversaw the establishment of an HR Service Center that acted as a clearinghouse for HR support to the field. This highly successful endeavor resulted in increased capacity for the core HR team and a better connection to his customer base.
He is the founder and principal for OD Performance Partners, an HR consulting company. In this role, he develops and delivers organizational assessments, executive coaching, leadership development, and conducts process improvement initiatives that result in significant productivity gains.
Sterling's HR expertise includes:
Employee relations
Union negotiations
Employment selection
Onboarding
Organizational development
Performance management
Talent management
Leadership development
Strategic planning
Specialties:
Executive Coaching
Leadership Development
Organizational Assessment
New Leader Integration
Culture Change
Project Successes:
Led the successful transition of a 135 year old family owned Crushing Machine business as the son took over from the father. Developed the company's first strategic plan, which led to the most successful five years in the history of the company.  He facilitated a cross functional process improvement team that redesigned two of its crushing machines, cutting out 25% and 27% of the cost to build them.
Worked with two business partners who were on the verge of breaking up their partnership. Through an executive coaching process they not only continued their partnership, but developed a plan to expand the business.  They are doing very well today.
Led a process improvement team at Smith-Kline Beecham Clinical Labs that resulted in $1.2 million in savings to the corporation and was the recipient a President's Award.
---
John Greaves
John is a Sales and Marketing veteran with a passion for helping others reach their potential.
As the Principle and Founder of Greaves Marketing, LLC, John applies his depth of knowledge to create results-based campaigns that optimize performance in difficult selling environments. He trains and coaches stakeholders to ensure their personal and professional growth and long-term success.
John is a principle of TVC Leadership, LLC, an organizational development firm dedicated to using The Values Conversation to help teams and individuals prosper.
Formerly the Director of Marketing for Provision Living Senior Communities, John developed an innovative corporate marketing platform and provided strategic direction for each of the communities in the portfolio. He served as an internal marketing resource, leadership development coach and provided creative direction for all lead generation efforts.
Specialties:
Senior Living (Independent Living, Assisted Living, Memory Care and CCRCs)
Marketing Performance Assessments
Sales Training
Leadership and Sales Coaching
Lead Generation
Lead Tracking
Online Marketing
Advertising
---
Kelly Ross Kerr
Kelly is the Principal and Digital Strategist at Amped Up Digital, where he works with a wide variety of businesses on their digital strategy as well as over all business development and growth.
He has over 18 years of experience as an internet and multi-media producer. His clients have included Paul McCartney, Queen, The Pet Shop Boys, Parlophone Records, A.G. Edwards, AmerenUE, Budweiser, Haxan Films (The Blair Witch Project), Motorola, MTV, Dale Carnegie and many more. He also has over 20 years experience in Television and Radio Production with credits including; director, producer, and camera operator for live broadcasts on CNN, Fox News, NBC, ABC, CBS, PBS, and local television stations.
His passions include travel, technology, and entertainment. Along with everything listed above, he has spent the last 20 plus years working in live theater production with over 3600 performances to his credit as a sound designer, stage manager, producer, director, or actor and is a three time Kevin Kline Award Nominee. (St. Louis version of the Tony Awards.)
He is also on the Board of Directors for Vision Leadership – St. Charles County, Advisory Board for Community Living Incorporated, St. Peters and St. Charles Sunrise Rotary Club President 2015-2016.
---
Kevin Robinson
Kevin is a passionate, record setting and award-winning 37-year broadcast veteran and talent-executive coach, having experienced programming, branding and voice over success with teams in Chicago, Phoenix, St. Louis, Louisville, Buffalo and Lansing in quality companies like CBS Radio, Bonneville International, Hubbard Radio, Infinity Broadcasting, Salem Media Group and others.
With his company Robinson | Media and partnership with the Audience Development Group, , Kevin has advised companies all over America including The Values Conversation, mediaBrew Communications, Starved Rock Media, Entercom Communications, Beasley Broadcast Group, Westwood One, Midwest Communications, Triad Broadcasting, Townsquare Media, Midwest Family Broadcasting Group, Grand Canyon Broadcasters, LaSalle County Broadcasting, EG Media Group and more.
Kevin is often asked to be a featured key-note speaker with broadcast state associations from Michigan, Indiana, Missouri, Wisconsin, Louisiana, The Christan Music Broadcasters and the National Association of Broadcasters.
As former Vice-President of Hot AC for CBS Radio, Kevin counselled 15 brands coast-to-coast in the format, in addition to coaching Leeza Gibbons, Randy Jackson and Billy Bush through his partnership with Westwood One.
Kevin's varied format expertise is deep and includes Hot AC, Oldies, Christian AC, Mainstream AC, CHR, Adult Hits, Classic Hits, Country and Talk.
Kevin's brands consistently perform in the Top 3 of the target – often times as the list leader.
Known largely as a trusted talent coach, Kevin is the only personality mentor who's coached three different morning shows on three different stations in the same major market to the #1 position.
His efforts have been recognized by The World Wide Radio Summit, Radio & Records, NAB's Marconi, Radio Ink and has coached Country Music Association, Academy of Country Music and Marconi Award-winning talent. He is also a Flying Eagle in The Zionsville High School Hall of Fame as part of the inaugural class.
Kevin has a consistent desire to give back to his communities and is the Immediate Past Board President for The Humane Society for Boone County, President of The Boone County Chamber of Commerce and Vice-President for Hendricks County's WYRZ community non-profit radio.
Kevin lives in Whitestown, Indiana with his wife of 36 years, Monica. Reach Kevin at (314) 882-2148, (317) 769-0583 or kevin@robinsonmedia.fm.