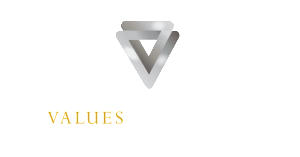 The Values Conversation (TVC) facilitates values-based growth and development TM.
TVC serves companies of all sizes along with startups and entrepreneurs with executive coaching, leadership development, team building, communication building, individual coaching, and other company cultural needs. Additionally, we serve companies as a hiring tool to help with values alignment between applicant and company.
TVC also helps individuals, couples, and families to become more aligned with themselves, their significant others, and family members to improve communication and overall life satisfaction based on our values.
TVC is one of the only psychometrically tested and validated coaching companies in the United States*.
TVC is recognized as one of the elite assessments available to be used for personal development, professional development, and as a corporate hiring tool.
* as confirmed through independent research
Next Steps:
I'm a Business Owner:
We will be more than happy to talk with you about your company, what your needs are and how we can help you in the areas of leadership development, strategic planning, team building, help with hiring, communication development and other cultural needs.
We will provide a free evaluation for you and your company and a complimentary Values Conversation for ownership so you can experience our one of a kind assessment and process.
I'm an individual:
We would love to sit down with you to discuss your current life circumstances, what you or your family's needs are and discuss how we can help you put together a plan of action to help you accomplish what you want in your life – all based off of your values.
We will be more than happy to take you through The Values Conversation so you can experience our process and see how it can apply to helping you in a whole new way.
If you are interested in what The Values Conversation can do for you, your company or your family, you can contact us at jeff@tvcleadership.com or through any of our social media platforms.
LinkedIn: https://www.linkedin.com/company/the-values-conversation/
Facebook: https://www.facebook.com/thevaluesconversation
YouTube: https://www.youtube.com/@thevaluesconversation
The Values Conversation facilitates values-based growth and development by providing insight, expertise and discernment throughout the discovery process
Our values:  honor, excellence, acceptance, collaboration, discernment, trustworthiness