Mission Statement: We facilitate values-based growth and development, by providing insight, expertise, and discernment throughout the discovery process.
Our Values: honor, excellence, acceptance, collaboration, discernment, trustworthiness
Thanks for visiting. We are growing and our website is going through some changes. Please visit our LinkedIn page or email us at Jeff@TVCLeadership.com for answers to your questions.
Thank you for your patience as we update our website.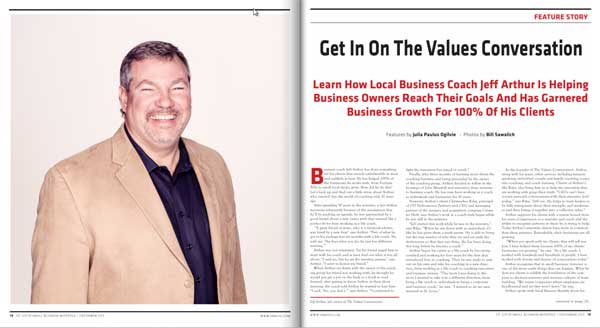 This article in Small Business Monthly takes a deeper look at The Values Conversation and how we help companies improve their prospects for growth.