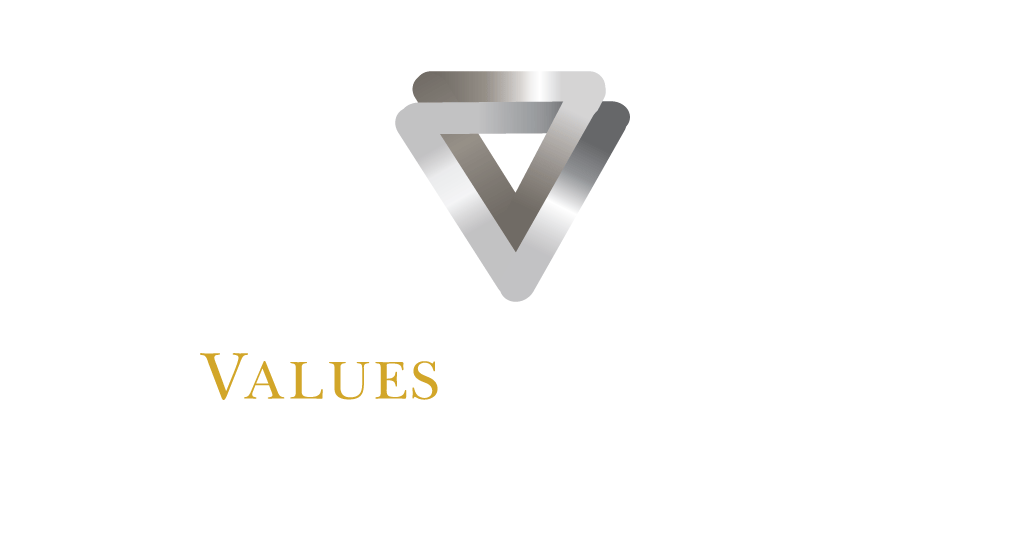 Our coaches have been trained and certified in The Values Conversation Psychometrically Tested and Validated process.
COACHES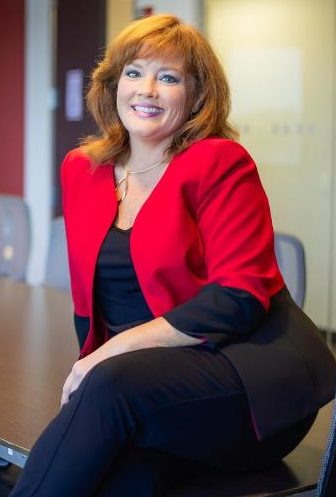 Lisa Schuler
Lisa Schuler would love to be 5'6" and tan. She's not. Instead, according to her own Values Conversation she is "An extraordinary, unique, radiant dynamo, who's vision is to humbly lead people to find peace and balance in themselves, by living as an example, and fulfilling her own journey". And her personal values are: Inner Harmony, Integrity, Personal Growth, and Self-Acceptance. Anyone who knows Lisa knows this statement to be the spot-on truth about her.
Lisa is also a certified Leadership / Life Coach and speaker in the fields of business, change management and advanced personal development. She has never let her education end in the classroom. Her striving for knowledge in her preferred industries has facilitated growth and top performance in each field. She is the CEO of Let Go Inc., a personal and organizational coaching firm based out of St. Louis, MO. In addition, she is COO and creator of the Foundational Coach Training division of The Values Conversation. And most recently, she is creating a new business called Leading Leaders Group, LLC.
Lisa's tenacious drive for excellence and passion for improving the organizations and the individuals that she encounters have empowered her to overcome her own biggest roadblocks and the fear that she would "never amount to anything". Like her clients, she knows what it is to struggle, and her 30 years of experience in business development and sales and management positions in small to medium businesses and startups have given her a unique perspective into the dynamics of personal development and professional success. Utilizing the lessons from her own journey, and her innate creativity and problem-solving skills, Lisa provides her clients with the tools to channel their own challenges and dreams to fashion their own unique blueprint for a significant life.
Specialties:
Team Building
Culture Cultivation
Organizational Development
Leadership Coaching
Solutions Liaison
Who needs to be 5'6"?
---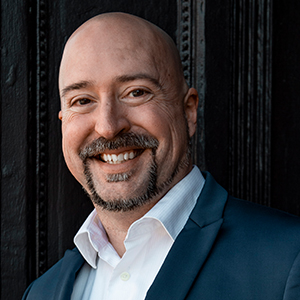 Jeff Koziatek
Jeff Koziatek worked in the entertainment industry for over 25 years where he produced award winning films, managed national touring shows, owned a complete event management company, acted in film and television, and performed more than 5000 shows across the country. His clients were diverse, ranging from corporations to early childhood centers, to nightclubs, to associations, and just about everything in between. He knows what it's like to juggle many responsibilities and not be overcome, maintain clarity in uncertainty, and confidently conquer change.
Jeff's clients do more of what they want, less of what they don't, and love their results. His services include performance coaching, inspirational keynotes, and energizing workshops. He is a certified coach with both The Values Conversation and the John Maxwell TEAM, a professional member of the National Speakers Association, a VISTAGE trusted advisor, and has training in Emotionally Focused Therapy.
---
Christy Simmons
Christy comes from a career in the performing arts, with an extended side-trip into the real-life role of full-time caregiver. It was during her caregiving years that Christy first became aware of the coaching industry. She quickly realized that she was being drawn to become a part of it. That launched her on a path of self-discovery and education, that eventually led her to The Values Conversation.
Under the leadership of TVC co-founder and trainer, Lisa Schuler, Christy became certified in the techniques developed by The Values Conversation, in 2017.
Since then, Christy has continued to study and deepen her knowledge of coaching methodologies, while growing her coaching practice, Your Turn To Shine. Her continuing education includes working with coaches Grace Lever, James Mel, Ebben Pagan, Annie Lalla, Grant Baldwin, Ted McGrath, and Dixie Gillaspie.
SPECIALTIES : Like most coaches, Christy is capable of coaching in a wide range of applications. Her specialties include helping clients:
Rise above the effects of trauma
Choose happiness in a difficult world
Reconnect with the person they were born to be
Move forward as their most authentic selves
Create a life they love
Described by best-selling author and coach, Dixie Gillaspie, as "The Epitome of Happiness", Christy believes that each of us has something special to share with the world. Let her help you find your path. It's Your Turn To Shine.
---
Rachel Neeley
Rachel is a certified TVC coach and founder of Mining Embers Coaching. Rachel is passionate about women discovering their values and understanding the critical role they play in restoring identity, creating peace & setting healthy boundaries. Rachel is a dedicated, enthusiastic & compassionate person who enjoys intentional living, coffee, people & nature. Rachel has co-owned and operated a coffee shop for four years, traveled over seas as a missionary, interned at a church and is currently traveling often with her husband while homeschooling their children. Rachel believes that values are like the embers of the soul, smoldering remains that will easily light the flame inside of you again and again.
---
Mary Brown
Mary Brown, founder and life coach of Etched In Your Heart, LLC. Etched in Your Heart exists to take the broken pieces of hurt and make masterpieces – manifesting wholeness.
Following a 21 year-long break from the educational field, I chose to take advantage of the season I was in by going back to school. Little did I know my own personal pain would result in designing and developing Etched In Your Heart where I support women experiencing deep rooted hurts, past or present that continue to make a significant impact on how life is lived today and in the future.
My personal and professional journey includes:
Associate of Arts – Business Administration (Highest Honors)
Excalibur Institute Certification – Facilitating values-based growth and development
Core Alignment Coaching Certification – Neurolinguistic Programming
Symbis Certification – Saving your marriage before it starts
Logged over 3900 coaching hours
Coached hundreds of women
Leader of small groups. webinars and retreats
As the founder and life coach of Etched In Your Heart, LLC, I offer women a safe place to land through transformative conversations as tools as God's story and their story collide.Designed specifically for women to learn:
How to resolve conflict
How to choose different thoughts
How to interrupt emotions
How to live their TRUE and authentic self
---
Kaitlyn Scott
Meet Kaitlyn Scott! Your Guide to Positive Transformation.
I'm Kaitlyn Scott a TVC certified coach and mBIT coach with a commitment to guiding individuals towards personal growth and well-being. Specializing in trauma-informed coaching, neuro- informed coaching, and life coaching I provide a compassionate and safe space for your journey.
Based in St. Louis, Missouri, I'm also currently pursuing a Bachelor's degree in Psychology and Addiction Counseling. With a deep passion for unlocking your potential, I'm here to assist you in creating a brighter, more fulfilling future. Book your session today and take the first step towards positive transformation.
---
Don Donovan
Don Donovan is a dedicated individual who has made a significant impact in the fields of personal growth, coaching, and entertainment. His college education began at the University of Missouri St. Louis in Business Administration with a minor in IO Psychology. During this time he gained valuable knowledge and skills that will be guiding principles for his career path.
Don's passion for helping individuals and businesses thrive led him to establish Value Vision LLC. As a Certified Life Coach and Core Values Specialist, Don created a unique approach that utilizes core values as a foundation for personal and professional growth. At Value Vision, Don works closely with clients to identify their core values, understand their significance, and develop tailored programs for personnel, families, and businesses.
In addition to his coaching work, Don is also an Addiction Coach and Interventionist, offering support and guidance to individuals struggling with addiction. Don is also working as an ambassador for the Aviary Recovery Center, and has received the Aviary All Star Award for his service work. He has made a positive impact in the lives of many through his motivational speaking engagements, inspiring audiences with his powerful messages of resilience, self-improvement, and accountability.
Throughout his 13-year tenure as a multiple business owner and operator, Don has demonstrated his entrepreneurial spirit and ability to navigate various industries. Additionally, his expertise as a private security specialist has further contributed to his well-rounded skill set.
---
Kevin Robinson
Kevin is a passionate, record setting and award-winning 40 year broadcast media leader, having experienced programming, branding and voice over success with teams in Chicago, Phoenix, St. Louis, Louisville, Buffalo and Indianapolis in quality companies like CBS Radio, Bonneville International, Hubbard Radio, Infinity Broadcasting, Salem Media Group and others.
With his company Robinson | Media and partnership with the Audience Development Group, , Kevin has advised companies all over America including mediaBrew Communications, Starved Rock Media, Entercom Communications, Beasley Broadcast Group, Westwood One, Midwest Communications, Triad Broadcasting, Townsquare Media, Midwest Family Broadcasting Group, Grand Canyon Broadcasters, LaSalle County Broadcasting, EG Media Group, Federated Media, Kensington Media and more.
Kevin is often approached to be a featured keynote speaker with broadcast state associations like Nebraska, Michigan, Indiana, Missouri, The Christian Music Broadcasters and The National Association of Broadcasters.
As former Vice-President of Hot AC for CBS Radio, Kevin coached 15 brands coast-to-coast in the format, in addition to coaching Leeza Gibbons, Randy Jackson and Billy Bush through his partnership with Westwood One.
As a partner with The Values Conversation, Kevin coaches businesses with Executive Coaching and workplace culture-building.
Known largely as a trusted talent coach, Kevin is the only personality mentor who's coached three different morning shows on three different stations in the same major market to the #1 position.
His efforts have been recognized by The World Wide Radio Summit, Radio & Records, NAB's Marconi, Radio Ink and has coached CMA, ACM and Marconi Award-winning talent. He is also in The Zionsville High School Hall of Fame as part of the inaugural class.
Kevin has a consistent desire to give back to his communities and is the Immediate Past Board President for The Humane Society for Boone County, former President of The Boone County Chamber of Commerce and current Executive Director for The Hendricks County Educational Media Corporation – 98.9 WYRZ community non-profit radio.
Kevin lives in Whitestown, Indiana with his wife of 38 years, Monica. Reach Kevin at (314) 882-2148, (317) 769-0583 or kevin@robinsonmedia.fm.