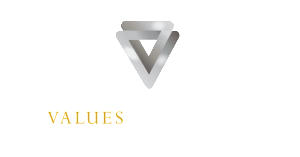 Our coaches have been trained in using The Values Conversation to help individuals discover their core values, their blind spots, and their emotional triggers. A coach is not a counselor or therapist, and does not take the place of one. Rather, our coaches work with people to help them go from "good to great" with the idea that each individual carries with them their own answers.
We are always adding clients and coaches to our growing community. If you are interested in what we do, how we impact organizations, or how we can help you fulfill your personal mission, connect with us at TVCLeadership.com.
COACHES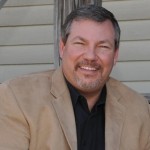 Jeff Arthur
Founder of The Values Conversation, Jeff is a highly accomplished and experienced executive coach. He has worked with Fortune 500 companies/CEOs as well as small/medium business owners and entrepreneurs.
From the inception of The Values Conversation, Jeff has asserted that personal coaching is a central component of the program and he continues to coach individuals as part of his daily responsibilities.
---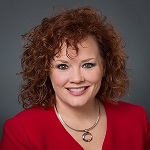 Lisa Schuler
Lisa is a certified Leadership / Life Coach with an emphasis on business, change management and advanced personal development.
She is the founder of Let Go Inc. a personal and organizational coaching firm based out of St. Louis as well as a founding partner of Ready to Live, Inc. a Non Profit Coaching foundation. Lisa has 6 years experience in the personal development field. Her 20 plus years experience in business development and sales and management positions in small to medium businesses and startups have given her a unique perspective into the dynamics of personal development and professional success.
Her creativity and passion for improving the organizations and individuals stems from a lifetime of learning to overcome roadblocks and adversity. Lisa currently serves as a leader for a national weight loss company. Her gradual and dogged physical change brought with it the empowerment to leave a successful career in the construction/interior design industry; the foundation for finding her unique purpose in life had begun.
---
John Greaves
John has served as a performance coach for business leaders, managers and sales professionals for over 20 years. Throughout his career, John has helped organizations manage change—he has facilitated adoption of new technology and methods, shifts in demographics and purchasing roles, and introduced product and service evolutions to refresh business performance.
As a certified coach for The Values Conversation, John's approach is respectful of an individual's experience and contributions while he challenges them to grow and seek opportunities that are always present but often overlooked. John applies his experience, curiosity and creativity to help his clients uncover paths to success that align with their values and the mission and vision of their organization.
---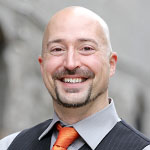 Jeff Koziatek
Jeff is a nationally recognized and award winning speaker, certified coach and entertainer. He has spent more than 20 years working professionally in the entertainment industry, managed national touring acts, performed thousands of live shows across the country, produced award winning films and operated a complete event management company catering to high end corporations and nonprofits.
Jeff's coaching goal is to help individuals live a life of significance and value. By building a foundation of self worth based on being a human being – apart from successes, failures, life roles or circumstances – people can experience another level of peace, joy and fulfillment. In addition, this can lead to improved personal relationships, professional achievement and life experiences.
Jeff will engage you, equip you, empower you and encourage you. For Jeff, coaching success means working himself out of a job and you are self-sustaining.
---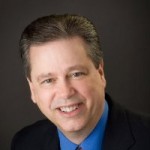 Sterling Price
Sterling spent the last 30 years broadening his HR experience by assuming roles of increasing responsibility in the healthcare and aerospace industries. This experience has included being Managing Director of an HR Consulting team, owning an OD consulting company, and holding the positions of Vice President and Director of HR for two Fortune 500 healthcare companies.
He spent 10 years as a Director of HR for Correctional Medical Services and had general HR responsibility for over 5000 employees in 225 locations. In this capacity Sterling also had the opportunity to negotiate union contracts, develop and deliver leadership training, and partner in the development of a corporate-wide Human Performance initiative that identified, and developed the top leadership performers in the company.
In his role as VP of HR for Magellan Health Services, he led a team that provided general HR support to over 5500 employees located in 50 states. While in this position Sterling touched all areas of HR , including executive coaching, employee relations, and process improvement. Besides overseeing the activities of a Generalist team, he acted as the principal support to the Corporate Office executives. This included oversight of the recruiting of all executives in the company. Sterling also oversaw the establishment of an HR Service Center that acted as a clearinghouse for HR support to the field. This highly successful endeavor resulted in increased capacity for the core HR team and a better connection to his customer base.
He is the founder and principal for OD Performance Partners, an HR consulting company. In this role, he develops and delivers organizational assessments, executive coaching, leadership development, and conducts process improvement initiatives that result in significant productivity gains.
Sterling's HR expertise includes:
Employee relations
Union negotiations
Employment selection
Onboarding
Organizational development
Performance management
Talent management
Leadership development
Strategic planning
Specialties:
Executive Coaching
Leadership Development
Organizational Assessment
New Leader Integration
Culture Change
Project Successes:
Led the successful transition of a 135 year old family owned Crushing Machine business as the son took over from the father. Developed the company's first strategic plan, which led to the most successful five years in the history of the company.  He facilitated a cross functional process improvement team that redesigned two of its crushing machines, cutting out 25% and 27% of the cost to build them.
Worked with two business partners who were on the verge of breaking up their partnership. Through an executive coaching process they not only continued their partnership, but developed a plan to expand the business.  They are doing very well today.
Led a process improvement team at Smith-Kline Beecham Clinical Labs that resulted in $1.2 million in savings to the corporation and was the recipient a President's Award.