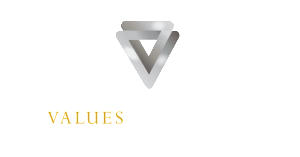 The Value Conversation & Companies
The Values Conversation helps companies to get the most out of their investment in their people. Our processes will reduce "loss" in terms of lost productivity/time as well as avoid replacement cost due to termination, recruitment, training and experience lost. As a business leader you can demonstrate your commitment to improving the lives of team members and foster development of internal resources. By having The Values Conversation with the leadership and Key team members you will reinforce your brand value.
We acknowledge that your team has the skills, expertise and technical experience; this partnership with The Values Conversation takes those talents to the next level. TVC has the ability to align with and extend the "cult of personality" of the business leader. It is not a surrogate for the leader; it is an expression of that leader's commitment to the team.
The Objections
I'm a business leader/HR professional/Manager: If I bring you in to fix this, it's an acknowledgement that I couldn't do it
Why spend if we're going to lose them anyway?
Why not hire people who aren't damaged in the first place?
We're all grownups and we all have baggage, deal with it and leave your issues at home.
We don't have time for all of these kumbaya meetings.
This is too private—we don't really want to know what's going on in their lives.
If we know how much they're struggling, we'll have to actually deal with it.
I'd rather spend money on the means of production, office furniture and incentive trips for our "best" performers.
How will I know the value of the loss we prevented? It's tough to measure the impact of something that didn't happen.
The emphasis with TVC should be on the "platform" not the content.
Title
Your Vision & Mission – The Values Conversation will help prepare or refine the vision and the mission for your business as the first step in achieving the results you desire and deserve.
Teambuilding – Separate from organizational development, teambuilding addresses the camaraderie required to lead a team through adversity and change. Are your key executives working as productively as they can? We tailor a program based on our organizational assessment that will teach your executives how to coach each other in order to be more focused, strategic, and accountable.
Associate Coaching – When we work with a business, we coach the executives, managers and associates the same as if they were an individual client.
Conflict Management – we provide a program that will help you to create an environment that embraces conflict in a manner that forges creativity and progress. Conflict can have positive results! We can help you to understand the conflicts in your organization. Armed with this understanding, we can help you to build a conflict management system that will enable your company to grow stronger.
Group and Meeting Facilitation – We can facilitate meetings that allow participants to have clear and focused discussions. Our training provides the tools and resources so that your team skillfully facilitates effective meetings.
Our coaching for companies aims to identify individual strengths and to utilize them for optimum performance. By doing this we ensure that you move much closer to your organizations goals and excel on the path of success. You can always trust our executive coaches to provide you with an impressively rich learning environment and to help enhance your performance and the performance of your people.

The Values Conversation increases accountability and improves lasting execution. Our solutions are designed to develop measurable success of individuals, teams and organizations.
Executive & Leadership Premier
It doesn't have to be lonely at the top. Your issues may seem completely unique, but they are bound to share commonalities with the leaders and executives we have supported over the years. Consider a consultation with us to at least examine how we might help. We will never rise to your level of expertise in your field–we don't have to. We help you take control of the process of personal growth and embrace the success you have earned.
Coaching for Companies
We are specialists in helping teams find their "mojo" by carefully diagnosing dysfunction, creating a shared vision of success and then coaching individual team members as they grow in their role. Companies experiencing a cycle of change are particularly vulnerable to teamwork issues. Our process helps people navigate change in a way that minimizes stress, feelings of loss, anger or apathy. Properly managed, change can create excitement, advocacy and renewed passion among team members. Let us help you as your company finds it way forward!
Coach for Individuals
The Values Conversation starts with the most important unit of all: the individual. All of us have values and all of us have baggage. A personal coach using The Values Conversation program can help you get back in touch with who you really are and what you stand for. This process can awaken talent, bring to light roadblocks that need addressing, or simply help you regain alignment with your own beliefs. Most importantly, it sets you up for future success and personal growth.