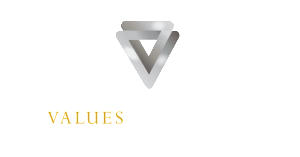 Executive & Leadership Premier
It doesn't have to be lonely at the top. Your issues may seem completely unique, but they are bound to share commonalities with the leaders and executives we have supported over the years. Consider a consultation with us to at least examine how we might help. We will never rise to your level of expertise in your field–we don't have to. We help you take control of the process of personal growth and embrace the success you have earned.
Coaching for Companies
We are specialists in helping teams find their "mojo" by carefully diagnosing dysfunction, creating a shared vision of success and then coaching individual team members as they grow in their role. Companies experiencing a cycle of change are particularly vulnerable to teamwork issues. Our process helps people navigate change in a way that minimizes stress, feelings of loss, anger or apathy. Properly managed, change can create excitement, advocacy and renewed passion among team members. Let us help you as your company finds it way forward!
Coach for Individuals
The Values Conversation starts with the most important unit of all: the individual. All of us have values and all of us have baggage. A personal coach using The Values Conversation program can help you get back in touch with who you really are and what you stand for. This process can awaken talent, bring to light roadblocks that need addressing, or simply help you regain alignment with your own beliefs. Most importantly, it sets you up for future success and personal growth.
If you want your team to embrace what really matters in life and leadership, The Values Conversation can help.
We're competing with people who are presenting the idea that "your way is broken, or that their way is better" and if you make your company more like ours and you'll be successful. The Values Conversation operates with the understanding that the individual or company improves when those immersed in the process fully realizes how much they are valued and are in alignment with their vision.
The TVC Platform doesn't rely on the premise of "you're broken," it relies on the idea that your organization simply hasn't reached its full potential. We do that by constantly cultivating:
New ideas and perspectives
Relationships rooted in trust
A "No Judgement" approach
Teaching how to build congruent thoughts, words and actions
Having respect for difference

The Values Conversation increases accountability and improves lasting execution. Our solutions are designed to develop measurable success of individuals, teams and organizations.