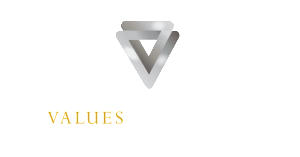 If you want your team to embrace what really matters in life and leadership, The Values Conversation can help.
We're competing with people who are presenting the idea that "your way is broken, or that their way is better" and if you make your company more like ours and you'll be successful. The Values Conversation operates with the understanding that the individual or company improves when those immersed in the process fully realizes how much they are valued and are in alignment with their vision.
The TVC Platform doesn't rely on the premise of "you're broken," it relies on the idea that your organization simply hasn't reached its full potential. We do that by constantly cultivating:
New ideas and perspectives
Relationships rooted in trust
A "No Judgement" approach
Teaching how to build congruent thoughts, words and actions
Having respect for difference

The Values Conversation increases accountability and improves lasting execution. Our solutions are designed to develop measurable success of individuals, teams and organizations.