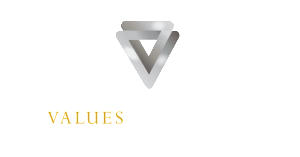 If you want your team to embrace what really matters in life and leadership, The Values Conversation can help.
A Powerful Message
Our team of speakers offer their unique voices by engaging audiences and drawing on deep personal experience. Each speaker carefully considers your meeting objectives and your company's best practices to tailor a presentation designed to support your overall goals.
Topics include but are not limited to:
The Values Conversation: a starting point for aligning people and teams with their personal values. This introduces the idea that there are elements within each of us that point to "what really matters" when it comes to our life and our work.
Key Takeaways
A life and career that ignores personal values is unlikely to lead to success
Understanding what really matters to the individual helps them align
Teams that understand each others' values are poised to fly
Applications
Employee Buy in
Increased Productivity
Individual and Career Success
About the Founder
Jeff Arthur, founder of The Values Conversation, is a sought after key note speaker and one of the country's preeminent authorities on leadership and executive coaching. Identified by Small Business Monthly Magazine as one of the Top 100 People to Know in Business in St. Louis, Jeff is the co-host of the nationally syndicated radio show "The Smart Biz."
Jeff loves businesses and helping team members thrive through an understanding of their personal and organizations' values. He works with Fortune 500 companies/CEOs as well as small-medium business owners and entrepreneurs. Organizations that engage with Jeff thrive, with dramatic improvements in productivity, revenue generation, turnover and internal drama.
From owners to managers to team members…when the company's vision and mission is clear, and when ALL the team members embrace it, wonderful things happen:
Empowerment occurs
Accountability is welcomed
Communication improves
Productivity increases
Jeff's system is unique, powerful and transformative. While serious about your organization, he's gregarious and entertaining, putting guests at ease and ensuring clarity and insight into improved performance.